Hi Everyone, Cindy here with the latest installment of inspiration for you. Today I am sharing a great image for the little guys, great for birthday card or an invitation. He is called Party Monster.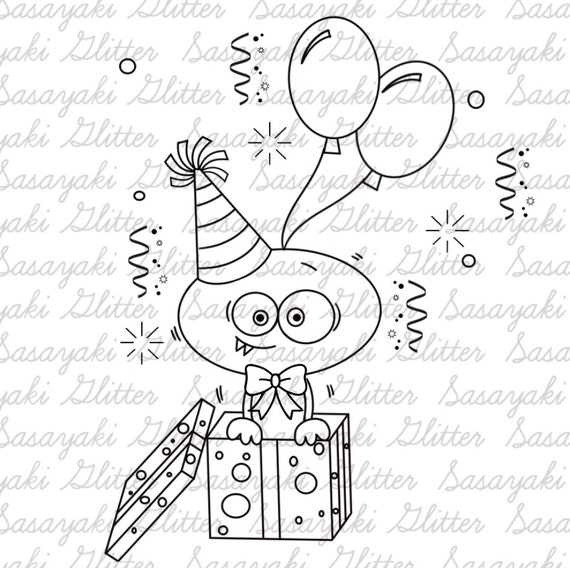 Click on the picture to get him in the store
For my card I decided to try something new, I wanted to make a fun background for this guy, and using the polkadots on the box as inspiration. I decided to use my large polkadot folder from Stampin up and emboss the background with it, but then I wanted to add some color, yeah, I could have colored it with chalks or something, but why not make it fun so I did color it underneath with chalks, but then I added some glue and glitter, doing each color separate. I colored him with copics and added some sequins and then a computer generated sentiment.
Here is my card
Don't forget for more inspiration check us out on Pinterest
and also come join us on Facebook for more fun, challenges and prizes.