Today I am sharing a new video from my "Use Your Supplies" series featuring one of the amazing images from Sasayaki Glitter shop. I chose Image #113 Summer Fun.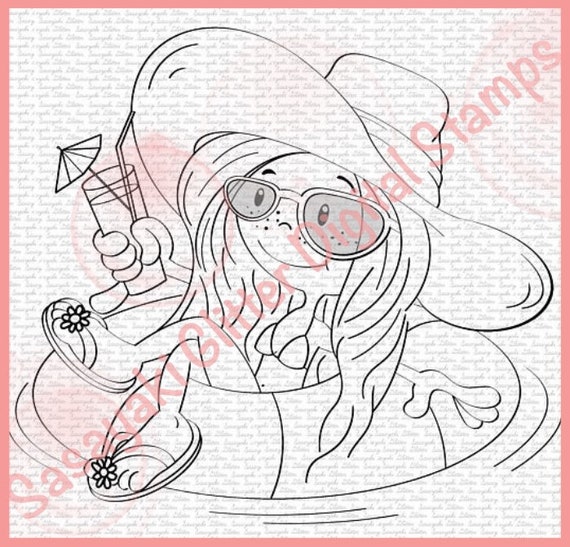 My video
shares many different ways to use my various stash items which I have accumulated over time. I colored my image with Copics, my background is done on canvas with Gesso followed by Pan Pastels and various texture mediums. I also add a number of decorations including chipboard and wood embellies that I have painted with acrylics or used glue and added seed beads, bugle beeds, prills and various forms of glitter. Below is a little sneak peek of my project, but to see the whole thing, you will have to watch my video
I sure hope you like it and will go watch my video.